GROWING OUR BUSINESS TOGETHER
#trueoutsourcingpartnership
Solutions to suit your needs
Front Office Solutions
Any part of your business operations that requires constant end-customer-facing tasks is an essential part of your business whether its customer service, technical support via chat, email, or phone. TRU29's extensive experience in this field allows you to focus on your core business without sacrificing excellent customer experience.
Back Office Solutions
Although customer-facing tasks are essential to an efficient customer experience, tasks being done in the background is as important such as document processing, data entry, etc. Let TRU29's experience in this field take over this time consuming task while maintaining cost efficiency at the same time.
Knowledge Process Solutions
Some jobs/tasks require specific knowledge, skills, and experience that can't easily be gained through simple training such as website design, article or copywriting, etc. With TRU29, you are guaranteed we have the expertise evidenced by our years of experience providing this to the global market.
Customized Solutions
Didn't find anything that suits your needs? Contact us and we'll work out a solution design to really suit your business needs!
Experience assures you of expertise
Projects and Tasks Handled
Some of Our Satisfied Clients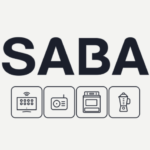 Designing outsourced solutions that is suited to meet your real business needs.
TRU29 has always been a believer of developing our youth...
Read More
Are you tired of seeing numerous websites that display pre-designed outsourcing services that don't meet your business needs? This is exactly what TRU29 is all about.
2022 © | TRU29 Solutions Inc. | Privacy