The e-commerce industry in the Southeast Asian region is becoming increasingly popular. Shopee, as one of the leading e-commerce platforms in this region, is becoming a preferred choice for most e-commerce sellers especially It covers seven major markets which include Malaysia, Thailand, Taiwan, Indonesia, Vietnam, and the Philippines.
As a cross-border e-commerce seller on Shopee, customer service and marketing are important aspects of the seller's operations to make it successful.
The "seller chat" in Shopee's seller platform is an essential communication tool for efficient customer service. The related response rate is one of the critical indicators for a Shopee store's assessment as well. After becoming the Shopee Preferred Seller, not only the products will have greater exposure, but also be able to raise their product ranking that eventually generates leads and sales.
When opening a new shop on Shopee, the chat response rate is set to 57% by default. After five chats, the response rate will be re-calculated genuinely and automatically. Due to the weighted calculation and smoothing processing used by Shopee, the maximum response rate is set at 95% even if the shops have replied to all messages.
The chat response rate algorithm is used to assess the frequency for sellers to respond to buyers in chat, including answering questions, accepting or rejecting bids. Answering all messages, including bids and stickers, within 12 hours can improve the overall response rate. Otherwise, no replies or replying after 12 hours will be regarded as a delayed reply that will degrade the response rate! If the vacation mode is adapted, all messages received will not be counted in the algorithm.
The figure below indicates the seller chat's responsiveness assessment index needed to become the Shopee Preferred Seller
When shopping in the brick and mortar stores, customers can easily engage in face-to-face conversations with salespersons or store managers.
However, under the cross-border e-commerce virtual shopping environment, excellent communication strategies should be adopted to execute valuable and efficient interactions with customers.
Effective customer service and communication are increasingly important in cross-border e-commerce platforms like Shopee. As a global customer service provider with advanced technology, TRU29 shares the following customer service solutions specially designed for Shopee and other e-commerce sellers:
1. Emphasis on Customer Experience
It's a must that every Shopee Seller needs to provide customer service for buyers. The customer service teams need to equip with the proper communication skills and experience in providing a good customer experience.
Therefore, to achieve the most trustworthy communication and to provide the most reliable customer experience, it's imperative to ensure you set up a customer service team/staff that is well-versed and experienced.
The choice of entrusting your call center services to knowledgeable experts leaves customers with positive impressions of your company. They feel more valued. An outsourcing company can improve your response time in a matter of minutes and decrease call abandonment.
TRU29 is a renowned leader in equipping businesses with outsourced agents effectively that handle peak call volume and pave the way for exceeding customer expectations. Just imagine the sheer number of potential leads and queries you can entertain in one shift.
Wouldn't that help you elevate your business and establish better authority in terms of acknowledging and entertaining individual issues that affect customer experience?
2. Flexibility & Scalability
In-house call centers are at the mercy of periods of low volumes when agents are idle. Outsourced call centers can plan for call volume peaks and valleys, scheduling staff to work more efficiently, reducing cost per call. Outsourced call centers have the size and staff to ramp up quickly for seasonal activity or campaigns.
3. Focus on your core business
As a Shopee seller (or any other eCommerce platform), attending to tedious day-to-day management of the customer service may take your focus off on growing your business. TRU29 can assist you with your customer's daily needs and allows you to spend your valuable time on what you do best!
4. Access to the latest technologies
BPO companies for call centers give businesses the opportunity to use the latest technology without the latter having to shoulder the added cost. Your chosen provider will provide the needed equipment to help improve your business operations. This is a great way to use technology more effectively and stay ahead of end-user demands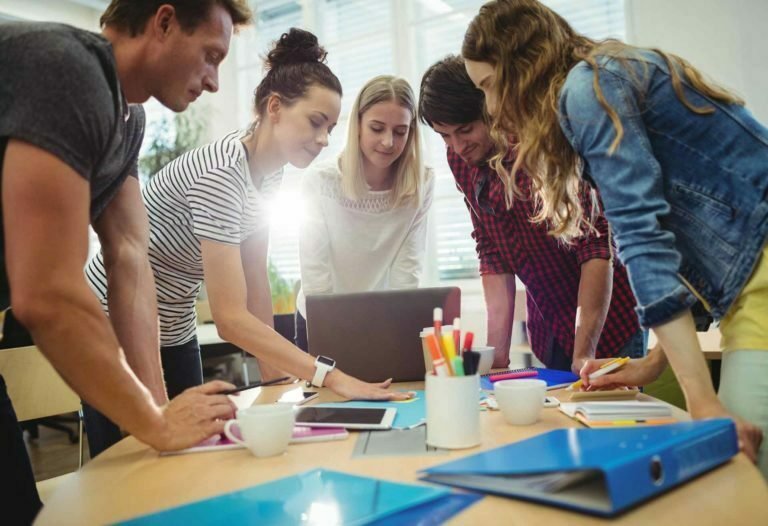 5. Cost Efficiency
According to data, businesses save up to 50% through outsourcing. From diminishing operating costs associated with staffing to helping small businesses manage agents more effectively to offering more efficient yet budget-friendly alternatives to user support software, equipment, and infrastructure, the success of several outsource service providers is not surprising.
There is also a drastic shift in the work setup for most businesses, following the global health emergency caused by the pandemic. If you have a solid partner who can expand the breadth of what your assistance can do for your target market, then you can easily leverage your operation's stability amid potential risks and setbacks during the so-called 'new normal. With TRU29, whether you just need a part-time staff or hundreds, you need not worry!
6. Improve Efficiency and Productivity
Do you feel as though your services are lacking in some areas? A call center outsources partnership helps your business hire highly trained employees, which allows your repetitive tasks to get maximum value from internal operations and focus on customer service activities. This work setup will result in higher work efficiency and productivity for both your business and your agents.
In the next few years, with the rise of the ASEAN economy, Shopee is expected to become an irresistible cross-border e-commerce platform.
Shopee sellers, coming from different countries around the world, aim to stand out from the millions of sellers.
They need to start paying serious attention to operate professional and interactive customer services with the help of professional methods and resources.
We look forward to sellers from all over the world with a vision of sustainable development and operations on Shopee!