With TRU29's continuous growth expansion is inevitable. On the last week of July, TRU29 will commence its expansion at the 11th floor of Strata 2000 in Ortigas Center.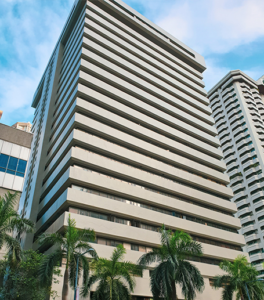 Strata 2000 is a well known landmark in the Emerald Avenue or more popularly known in the BPO industry as "call center" avenue being the first location among the various business districts in the Philippines whose buildings/offices are occupied with BPO/Call Center companies all the way back in the early 2000's. There was a time that if you are applying call center job… all you have to do is print out a dozen CV's and go from one building to the other and by the end of the day you'd definitely end up beign hired by one (or even more) BPO/Call Center firm in the area!
This expansion will boost TRU29's capabilities with an additional 240 seating capacity on a 24-hours operations.
The new space will also include an ample recreational and pantry area where the employees and visitors can congregate and relax. Foosball and Playstation will be installed as well as a shower room to make it more convenient specially durign the typhoon season aside from training/conference rooms that will be built as well.
This expansion is just one of the activities that TRU29 is undertaking as it stays true to it's endeavours to continually improve not just it's quality of operations and service to it's clients and the general public but as well as to improve fursther it's facilities offering more comfortable working spaces to it's employees.
Congratulations TRU29 on another milestone specially beign touted as the fastest growing SME sized IT-BPO company in the Philippines today!