TRU29 Solutions: The Top Call Center for Consumer Products
When it comes to providing exceptional customer service, TRU29 Solutions Inc. has once again proven why they are the top call center for consumer products.  With their dedication to delivering outstanding customer experiences and their commitment to staying ahead of industry trends, TRU29 Solutions  continues to set the standard for call center excellence.

One of the key reasons why TRU29 Solutions stands out from the competition is their team of highly trained and skilled customer service representatives. These professionals undergo rigorous training to ensure they have the knowledge and expertise to handle any customer inquiry or issue. Whether it's answering product questions, processing orders, or resolving complaints, TRU29 Solutions' customer service representatives are always ready to go above and beyond to provide top-notch service.
In addition to their exceptional team, TRU29 Solutions also utilizes state-of-the-art technology and tools to enhance their call center operations. From advanced call routing systems to real-time analytics, TRU29 Solutions leverages the latest innovations to optimize efficiency and improve customer satisfaction. This commitment to staying at the forefront of technology allows TRU29 Solutions to consistently deliver quick and accurate resolutions to customer inquiries.
TRU29 Solutions' dedication to customer service excellence extends beyond their own call center. They also work closely with their clients to develop customized solutions that meet their specific needs. By understanding the unique challenges and goals of each client, TRU29 is able to tailor their services to ensure maximum customer satisfaction. This personalized approach sets them apart from other call centers and solidifies their position as the top choice for consumer products companies.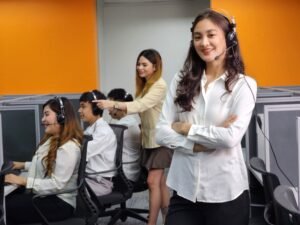 Another reason why TRU29 continues to be recognized as a top call center for consumer products is their commitment to continuous improvement. They regularly evaluate their processes and procedures to identify areas for enhancement and implement best practices. This proactive approach allows them to continually raise the bar for call center performance and deliver even better results for their clients.  
TRU29 Solutions' reputation as a top call center for consumer products has not gone unnoticed. They have been consistently cited by industry experts and publications for their exceptional service and performance. This recognition is a testament to their unwavering commitment to excellence and their ability to consistently exceed customer expectations.  
In conclusion, TRU29 Solutions has once again been recognized as the top call center for consumer products. With their exceptional team, cutting-edge technology, personalized approach, and commitment to continuous improvement, TRU29 Solutions sets the standard for call center excellence. If you're a consumer products company looking for a call center partner that will deliver exceptional customer service, look no further than TRU29 Solutions.